It is more than just yet another course. In "How to be a scientist" the fresh PhD students at the Biozentrum get a glimpse behind the scenes of academic research. But there is also time to connect with peers and to squeeze information out of various researchers about their career, experiences and even failures. This course is a good chance to leave the bubble of one's own lab and own thinking. Alumninews talked to Prof. Marek Basler, Head of the PhD Program.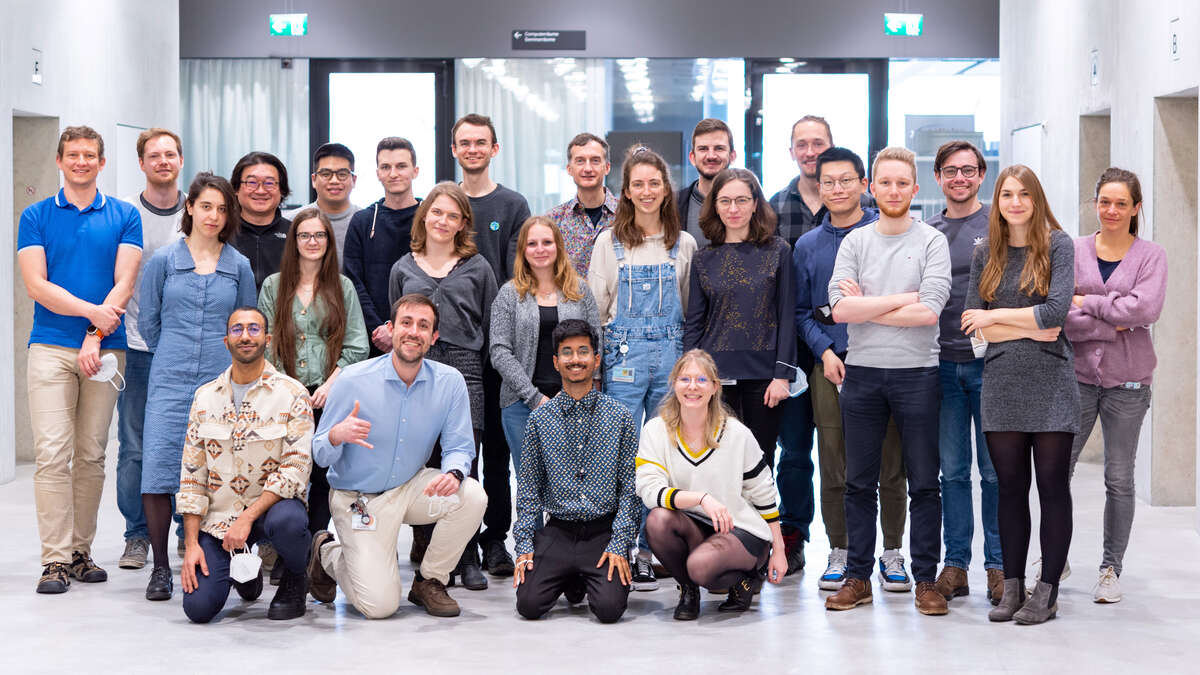 Why was this course launched?
About four years ago, shortly after Alex Schier started here, he came up with the idea to establish such a course at the Biozentrum because at Harvard they had a similar kind of a course which proved very attractive for the PhD students. In addition, Maria Hondele talked very enthusiastically about a similar course at EMBL and the great experience of meeting all your peers. We also wanted to offer our PhD candidates something like that. So, we put our heads together and discussed what we want to set up here and came up with this program.

What does the course look like?
The course, which addresses first year PhD students, lasts for two weeks and runs every day from morning to evening. We want the students to just focus on the course and not be distracted by their lab work. Participation is not mandatory, but highly recommended. In the first round, in February this year, 23 students participated. But we hope that even more first year PhD students will participate next year.

What do the PhD candidates learn in this course?
This is not a classical teaching class. We don't train the PhD students in technical aspects of lab work but rather expose them to scientific approaches. Four research groups are involved in this course. In the first run, it was Maria Hondele, Rod Lim, Alex Schier and me but importantly also postdocs and students from our labs. We introduced the students to our research. Split in small groups, we went through the papers and projects done in our four labs with the students and then they presented some of our papers in a form of a journal club. They also had the chance to talk to the people involved in this work and learned what was going on behind the scenes, how the work progressed from the initial idea to the final paper. Research is not as straight forward as it may look from reading papers. We wanted to show the students that it's fine to struggle and that a success often needs a great deal of stamina. They also practiced writing a research proposal based on our papers and presented it to the others. By giving feedback on whether they could convey their idea in an understandable way, we tried to help them to structure their thoughts and improve their writing and presentation skills. Between the science discussions, we also had sessions introducing the core facilities and principles of data management. But the course extends beyond this scientific part...

In what way?
We also shared our experiences, talked about our career and the obstacles we had to face. We invited people from the university to discuss subjects, such as personal integrity, mental health or how to reconcile family and an academic career, with the participants. We talked about gender issues and personal decisions in the past and for the future. This is less scientific, but we felt that even these topics are important to cover. And the students very much enjoyed the Q&A session "Meeting an editor", where our NCCR scientific officer Julie Sollier, who previously worked as an editor for Cell Press, provided insights into the whole publication process from the journal's perspective. Unfortunately, due to the COVID-19 peak early this year, we had to cancel most of our aperos and meet & greet events.

What else did the participants like?
We were quite surprised that the students very much appreciated the exercises of writing, discussing and presenting and then receiving our immediate feedback on their work. And they loved connecting with each other, as well as interacting with the PIs and their teams, not only on the professional but also on a personal level. We are happy to see that students from different labs now meet for lunch or coffee. All in all, I would say we achieved our goals of building a community and helping the students to get insights into how science in general progresses. This is what makes the course interesting and valuable for starting PhD students.