---
Main Content
Safety
At the Biozentrum it's safety first! This includes training in radiation protection, laser safety, biosafety, chemical safety and the dealing with dangerous goods as well as controlling, monitoring and individually advicing employees.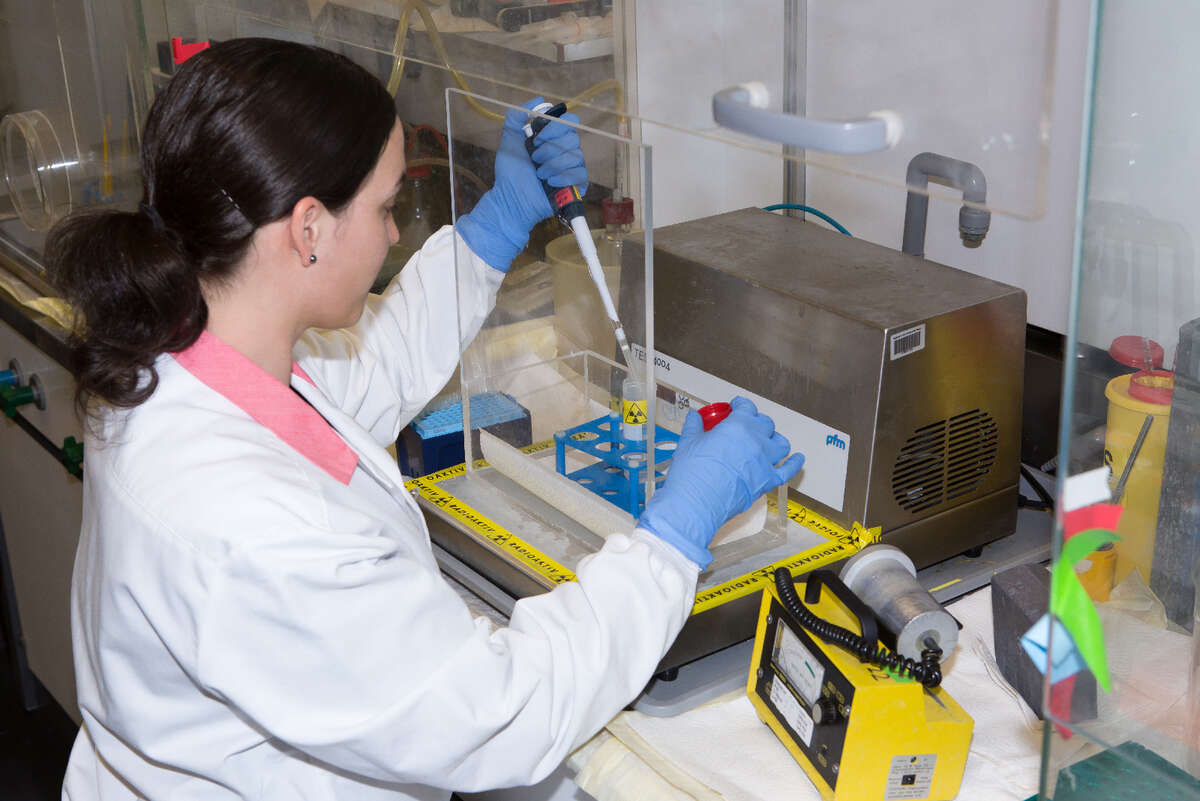 Safety at the Biozentrum involves more than the management of emergencies, such as a fire or providing first aid or guidelines for dealing with specific hazards. It also includes all aspects of occupational health and safety, from maternity protection and vaccinations to a pandemic plan.
The Radiation and Occupational Health Officer at the Biozentrum introduces new researchers to safe practices for working with open radioactive sources, deals with permits, informs the responsible authorities about radioactive substance usage and oversees the disposal and transport of all dangerous goods. Furthermore, she ensures that new researchers are instructed in biosafety, chemical safety and laser safety, that chemicals and biological substances are correctly stored and that the safety guidelines are observed. She also advises the researchers with specific questions regarding, for example, the transport of hazardous substances, safety equipment in the lab, maternity protection or in the handling of new potentially dangerous processes.