---
Main Content
Research Instrumentation Facility
The Research Instrumentation Facility (RIF) supports researchers in the development of customized scientific equipment.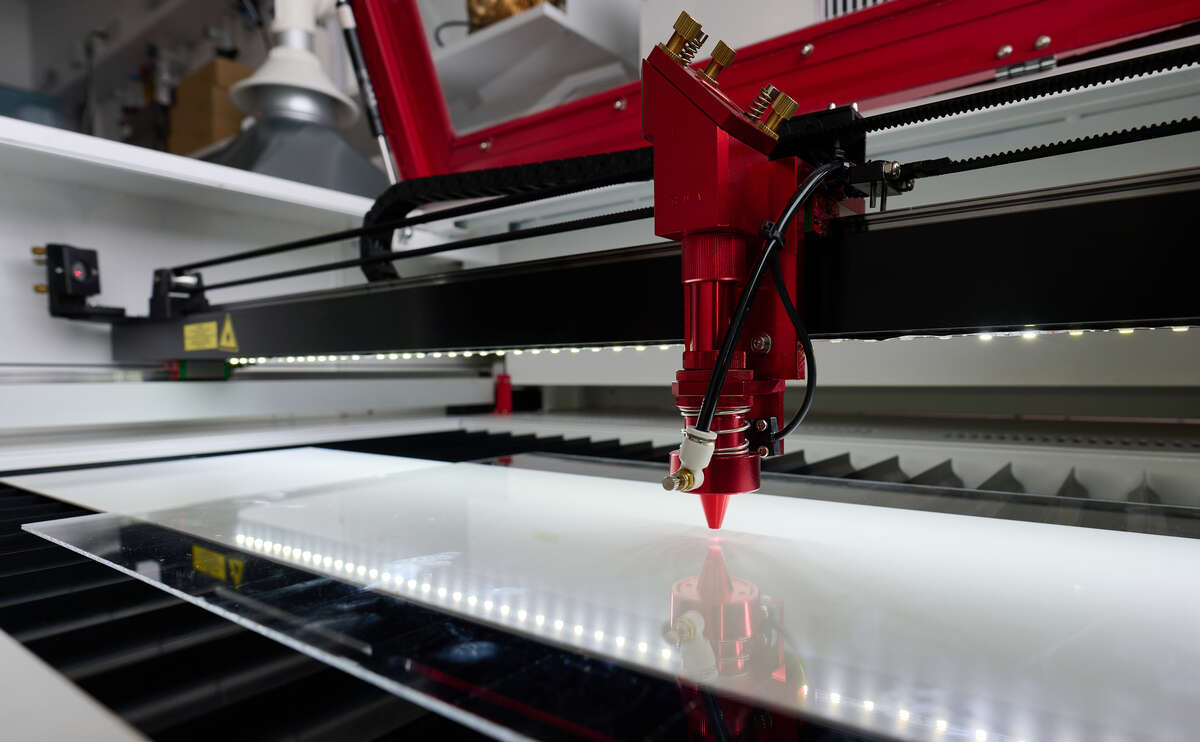 Laser cutter used for computer-controlled cutting of acrylic glass
Cutting-edge research requires the ability to quickly adopt, or rapidly innovate and develop novel devices and technology - from simple mechanical gadgets to sophisticated multi-sensory systems. The RIF helps researchers to translate their technological needs into customized solutions by offering digital fabrication capabilities, maintaining a tinkering space, providing scientific consulting and as liaison between the workshops, the research groups and other core facilities.
Digital fabrication laboratory and makerspace
We train researchers on CAM (3D printers, laser cutters, waterjet or CNC mills), mechanical and electronic tools thereby empowering them to prototype their ideas and to overcome technical barriers in their research with innovative solutions.
Building of equipment and experimental setups
We support researchers in the development of optical, electronic, and mechanical devices as well as their implementation into experimental setups with our expertise, machinery and through coordination of all in-house capabilities.
Scientific consulting
We offer consultation and assistance in the assessment of scientific and technical requirements, in the design of instruments and in conception of experimental setups as well as experimental assays and data analysis.
Community formation
We are establishing a "community of tinkerers" by hands-on training, courses, talks and gatherings in order to cultivate a do-it-yourself mentality at the Biozentrum.
Physics of living systems
We host a time-resolved fluorescence microscope which is a versatile instrument capable of quantifying physical properties of living systems with single molecule resolution. As a combined experimental and development instrument we constantly expand the possible measurement modalities and applications.