---
Main Content
Store & Supply
The central store, which carries over 1000 items, offers almost everything required for research and the administration. Lab consumables and stationary, as well as chemicals, can be ordered internally at the Biozentrum and are promptly delivered.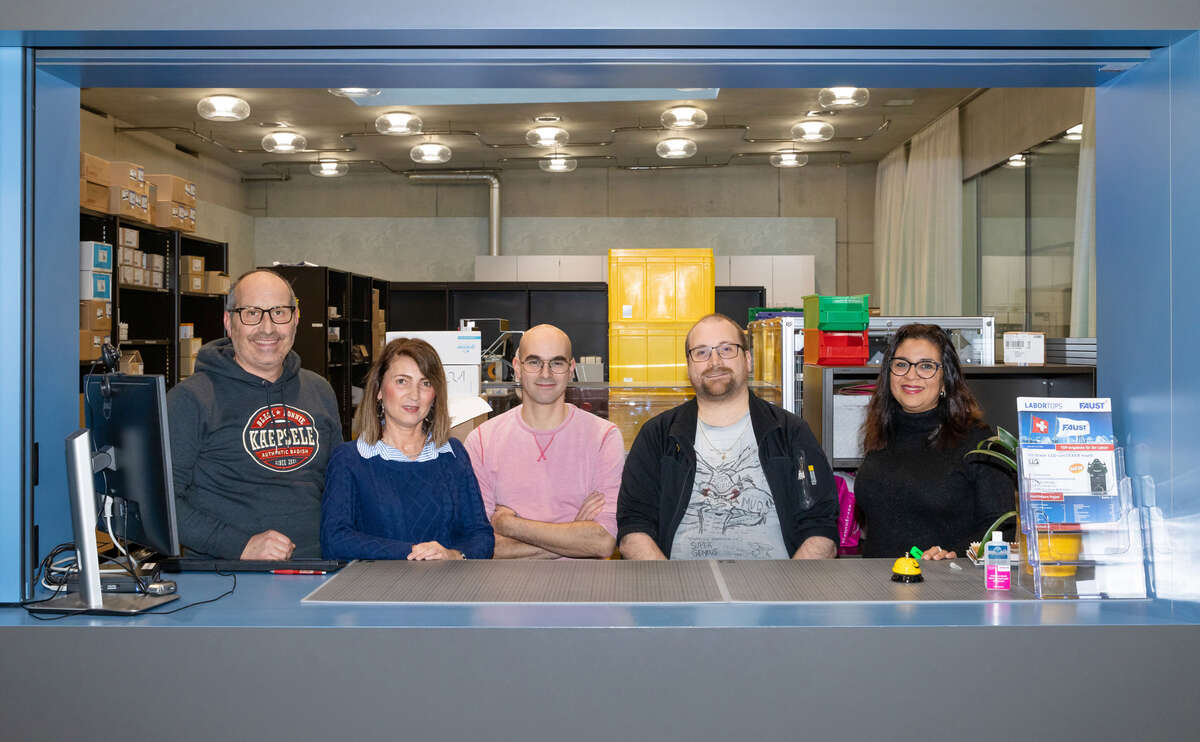 Ranging from antibodies, DNA preparations, cell cultures, enzymes, solvents, test-tubes, racks, pipettes and gloves to data storage media and office supplies, Store & Supply has 1000 items in stock, which employees can conveniently order in the web shop and which can be either directly collected at the counter or be delivered to the floor.
Furthermore, Store & Supply attend to receiving deliveries and parcels, the sending of dangerous goods and solvent disposal.