---
Main Content
HR & Finances
For employment contracts, working hours, further education, conflict management, insurances, support programs as well as all questions regarding budgeting and finances − the HR & Financing team is the point of contact for the Biozentrum employees. The team is committed to transparency, flexibility and family-friendly policies.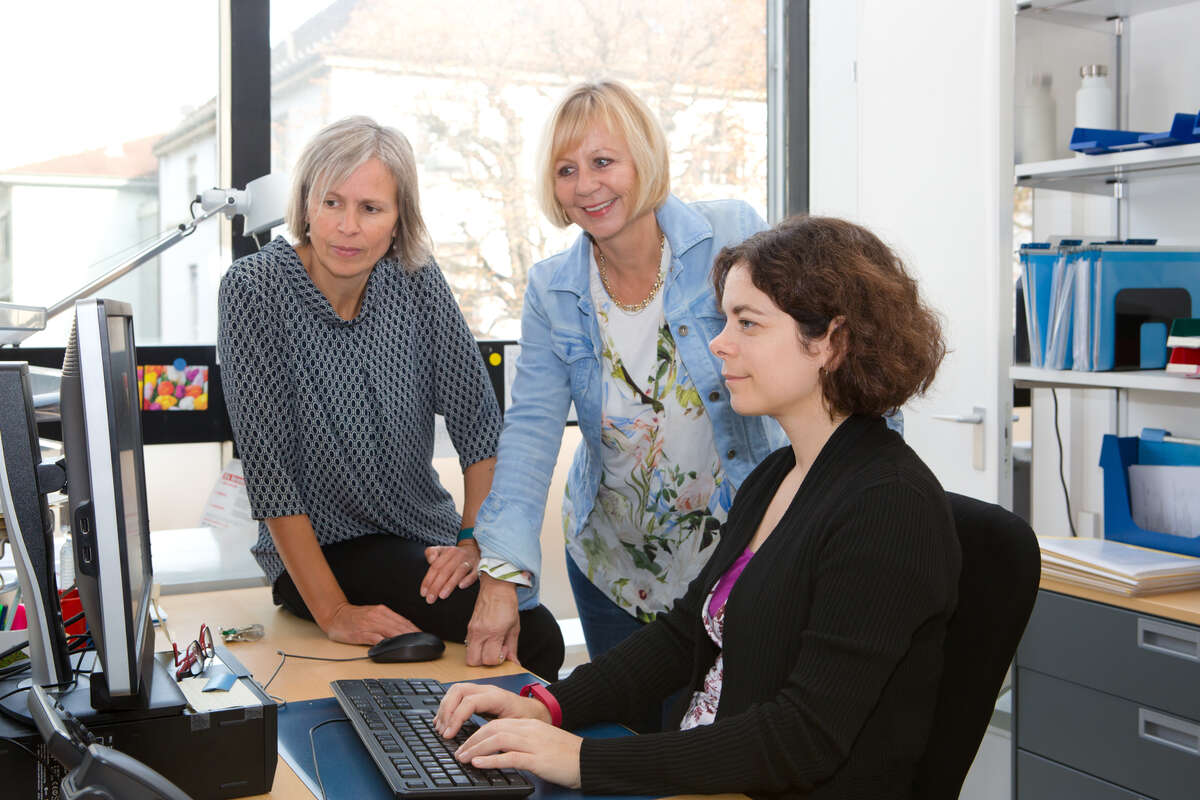 The University of Basel places great value on offering its employees motivating and transparent employment conditions and providing an environment in which development and a high level of flexibility is possible. Numerous counseling centers advise employees in questions concerning the balancing of work and family life, diversity, career development, but also in the case of conflict in the workplace or sexual harassment. As part of its commitment to a family friendly culture, the University supports young researchers in particular with programs such as "get on track", aimed at PhD students with family responsibilities, or "stay on track", established for female postdocs who are expectant or new mothers.

Furthermore, employees are offered a wide range of further education and training options, which combine science and professional training in an ideal way.
Finances
Finances at the Biozentrum not only oversees the Equipment, Investments, Operational Costs and Personnel Budgets but also over 400 third-party funded accounts and the SNSF funds. They are supported by the floor managers, who are responsible for the budget and controlling on their respective floors and so relieve the research groups in administrative matters.