---
Main Content
BioEM Lab
Electron microscopy is one of the most useful techniques to study the structure of biological molecules. The BioEM Lab is equipped with state-of-the-art electron microscopes and offers structural investigations in the life sciences field.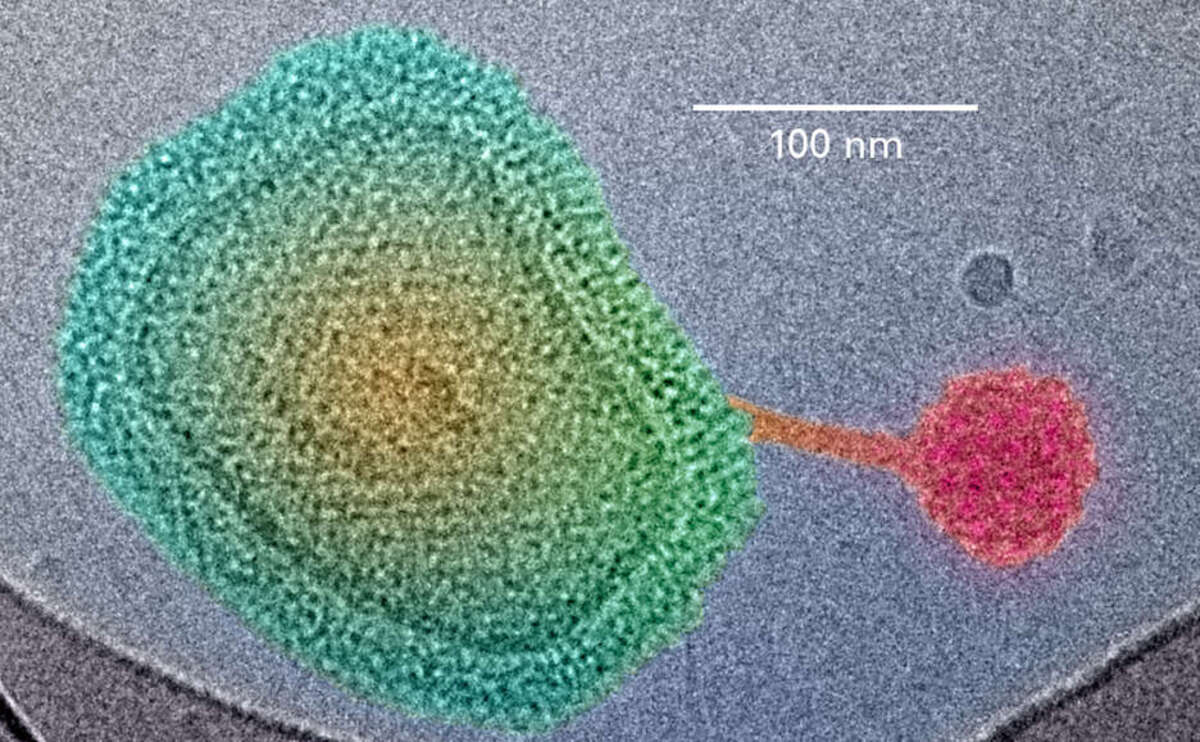 Electron micrograph of bacteria infected by a bacteriophage.
In recent years, electron microscopy has developed to become the method of choice for structural biology research. The structural information obtained can be combined with insights from cellular level electron microscopy and complimentary methods to address the most important and fundamental cell biology questions relating to life, infection and disease.
Insights into 3D structures of biomolecules
The BioEM Core Technology Platform applies various technical approaches to investigate the structure of biological molecules. We offer a range of electron microscope instrumentation and expertise to assist internal and external customers in life science applications.
Our techniques encompass cryo-electron microscopy to determine the three-dimensional structure of proteins and biological macromolecules to atomic resolution. Cellular electron microscopy, such as transmission electron microscopy (TEM) imaging and electron tomography to visualize the fine structure of cells and tissues is also offered.
User service
Our services range from defining the best suited workflow for each project, assisting in sample preparation, providing training, technical support and access to our infrastructure. We also provide consulting services to help our users set up and operate the required data analysis programs on the computing resources.