Thermo Fisher Scientific Glacios TEM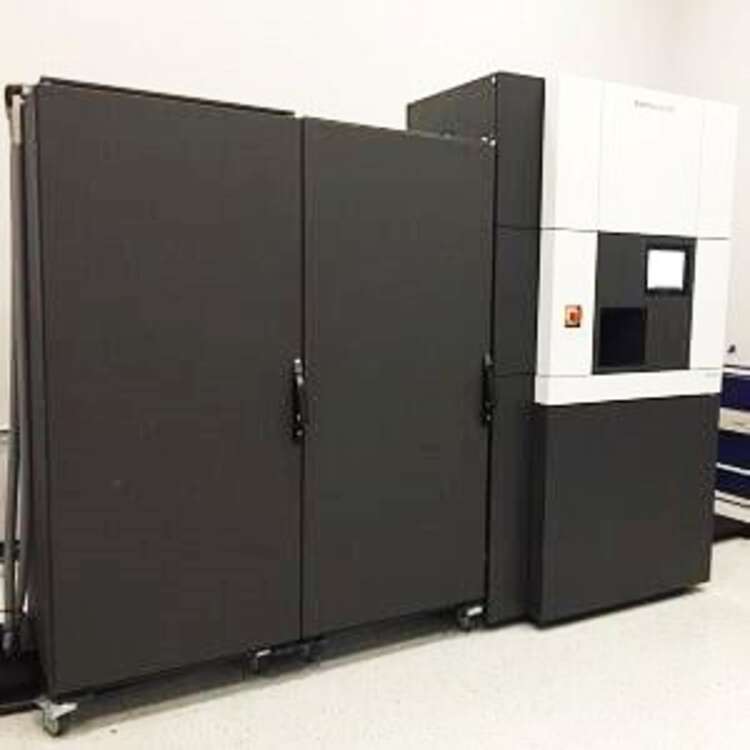 Configuration
200kV X-FEG optics. C-TWIN objective lens. Autoloader for multi-grid loading at cryo-LN2 temperature and automated exchange of grid to column.
The Glacios instrument is housed in a metal system enclosure which reduces its sensitivity to sound and temperature disturbances or fluctuations.
Two detectors are present; Thermo Fisher Scientific CETA 16M Pixel CMOS camera ideal for screening and setting up sessions; Gatan K3 2416M Pixel (5,760 x 4,092) direct Electron Detector .
Fitted with a Volta Phase Plate.
EPU and SerialEM software for automated EM data acquisition.
Application
The Glacios is an advanced cryo-transmission electron microscope that can used in a single particle analysis (SPA) workflow for pre-screening and assessment of sample quality before transferring to the Titan Krios cryo-TEM for ultimate-resolution SPA data acquisition.
EPU software can be used for automated atlas screening to gauge grid ice quality using the Ceta camera. Furthermore, the Glacios cryo-TEM is configured with a K3 Direct Electron Detector to be a complete standalone SPA data acquisition solution. Digital FluCam can be used for initial alignments, microscope set-up and optimization.
SerialEM software is used for longer term unattended acquisition after suitable grid selection and set-up. Electron tomography applications are also possible under SerialEM.

Specifications
| | |
| --- | --- |
| Electron source | High-brightness field emission gun (X-FEG) |
| Accelerating voltage | 200 kV |
| Cs | 2.7 mm |
| Cryo-Autoloader | Automated loading of grids from cassettes, containing up to 12 Autogrids |
| Software Ceta CCD camera | EPU Software for SPA sample assessment, optimization |
| Software Gatan K3 | SerialEM optimized for automated acquisition of images/movies |
| Lenses | Symmetric constant power objective lens (minimizes image aberrations and lens hysteresis during mode switching) |
| Stage | Computerized 4-axes specimen stage with ±70° alpha tilt (Compustage) |
| Imaging | Rotation-free imaging upon magnification changes |
| Pole piece gap | 11 mm |