Testimonial of Míriam Condeminas Rodríguez
University of Barcelona, Spain, Research Group Torsten Schwede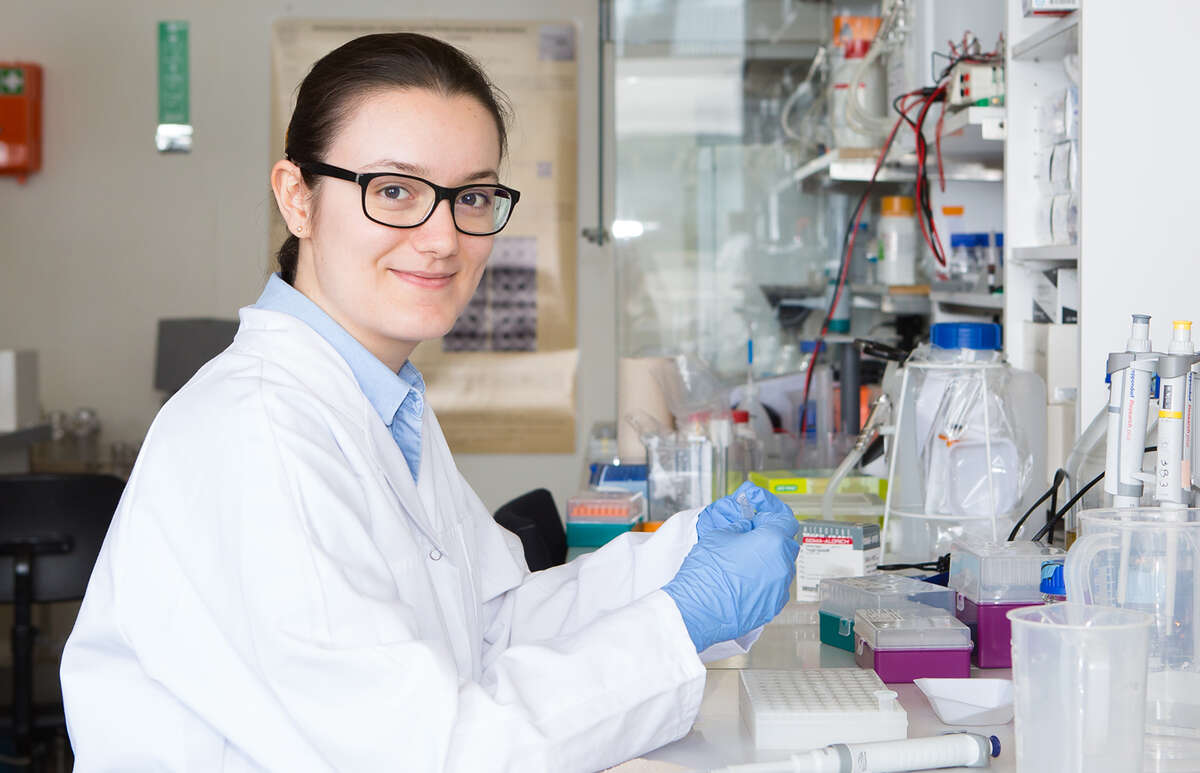 Where do you come from and what do you study?
I come from Barcelona in Spain. I am studying chemistry and have just finished the second year. In Barcelona the bachelor takes four years and for all internships you must have completed the third year. So, I was really happy that the Biozentrum Research Summer program admits students already at the end of the second year.

What are you working on during your internship?
I am working in Torsten Schwede's group in the research area of computational and structural biology. I'm not involved in the computational part but work in the wet lab helping my lab host, Ruben Ramalho, who is investigating nanoparticles and their interaction with proteins. In this context, I have mainly been doing UV/VIS spectrometry and dynamic light scattering measurements to learn more about the protein corona.
What have you learned during these weeks?
Apart from these new techniques, some of which I have never heard of before, I have learned much about proteins. And I very much appreciate the weekly seminars because it is interesting to also get an insight into the research of other groups at the Biozentrum. Talking to other students and learning about their projects is very helpful, too.
How is it to work in a research group?
It's amazing. Working with Ruben is fun and he explains everything very well. I did not know exactly what to expect, since I have done little bench work up to now but I am enjoying it a lot. I'm really thankful for the chance to have this experience.
What do you like best?
For me actually, it's a dream come true. I'm doing real research already as an undergraduate. And I have met so many nice people, both Biozentrum researchers as well as other participants. In addition, for me there is the excitement of living abroad, of getting to know another city and culture. Tonight we will do a Foxtrail through the city. I really like Basel. It's big enough to offer everything, small enough to go walking everywhere and people are very polite.
Do you already have plans for the time after your bachelor?
I definitively want to continue in research. I'm not yet sure in which area. Here, I have seen many aspects in biochemistry and biomedicine that really interest me, so I might go for the one or other.