Testimonial of Patricia Marini
University of Basel, Switzerland, Research Group Dirk Bumann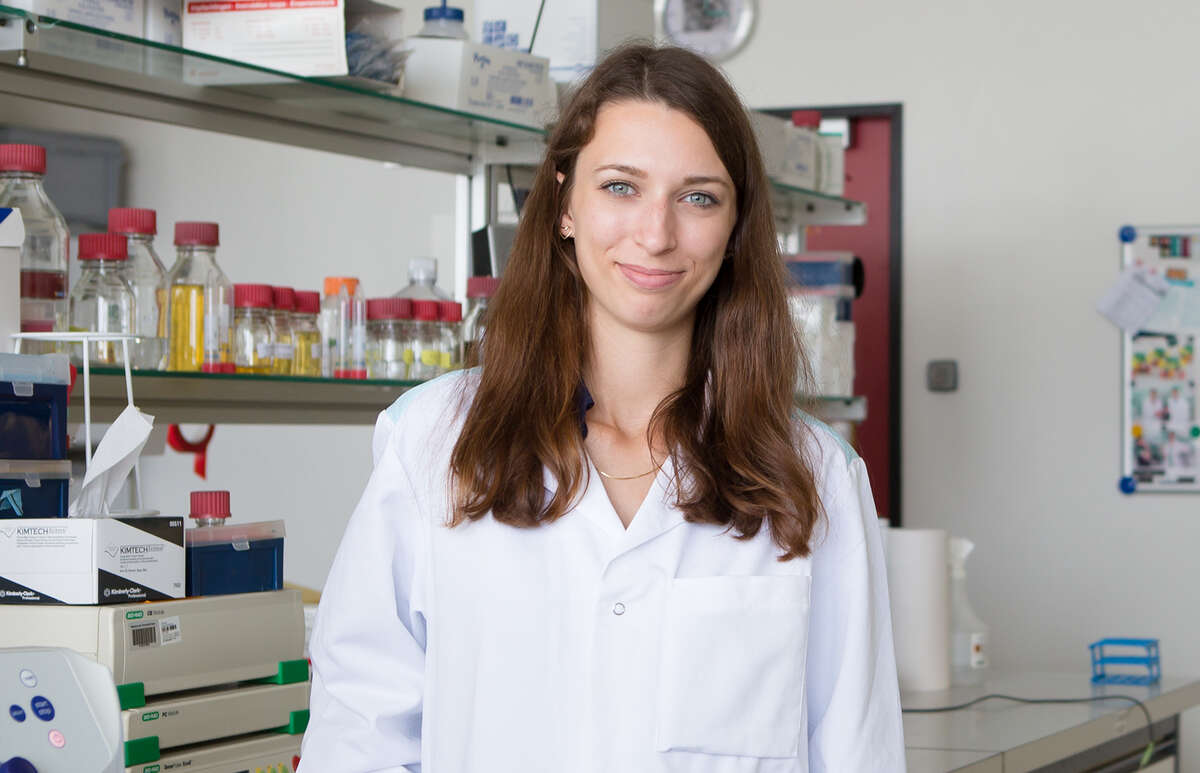 Where are you from and what are you studying?
I'm from Rheinfelden in Germany, just over the border, and study molecular biology at the University of Basel. I have only one semester to go to complete my bachelor studies and then I will start my masters, if possible, here at the Biozentrum.
What are you working on during your internship?
I am working in Dirk Bumann's group. We are investigating how Salmonella populations change in infected tissue. Using a new method, I try to identify particularly fit subpopulations and to follow their development.
And what did you learn during these weeks?
On the one hand, I have become familiar with some of the latest methods such as the «Gibson assembly». Using this method, it is possible to make specific genetic modifications in Salmonella. I also carried out much work implementing methods I already know, such as the polymerase change reaction (PCR). However, I had to optimize this for my specific experiments. On the other hand, I have learnt that research requires much patience. The experiments that we carried out in our 6-week lab courses, the so-called block courses, have been arranged for teaching purposes and so the likelihood that they would be successful is particularly high. In reality, however, when the aim is to discover new knowledge, things don't always work out at the first attempt. This certainly calls for more motivation and endurance.
How is it to work in a research group?
A research group is basically about teamwork and the sharing of knowledge. My two supervisors help me wherever they can and even Dirk takes a lot of time for me. I also learn much from the lab technician. She has years of experience and knows all the little tricks of the trade.
What did you particularly like about the Research Summer Program?
The opportunity to step out of the «school mode» and to work on my own project. Of course, I have received lots of guidance but my independence is growing from day to day and I think it is a brilliant chance to find out what it really means to do research. During the block courses, I discovered my interest in microbiology and so this practical experience is also an opportunity to get a feeling for whether this would be the right research area for my master's studies.
Do you meet up with the other participants?
The team of organizers arranged numerous social events for us. And we started a WhatsApp group chat. Yesterday, for instance, many of us went to swim together in the Rhine River. As some students have come from abroad, we try to show them what you can do in Basel. For Friday, it is already planned to go to a rooftop where we can have a chat and relax.