May 2014
She dared to take the big step into the unknown. The Biozentrum Alumna, Nadine Cybulski, left for Canada almost three years ago. No job, no plans, just like that! In an interview the Biochemist tells us why of all places she chose Canada and how she became a Medical Writer in a communications agency.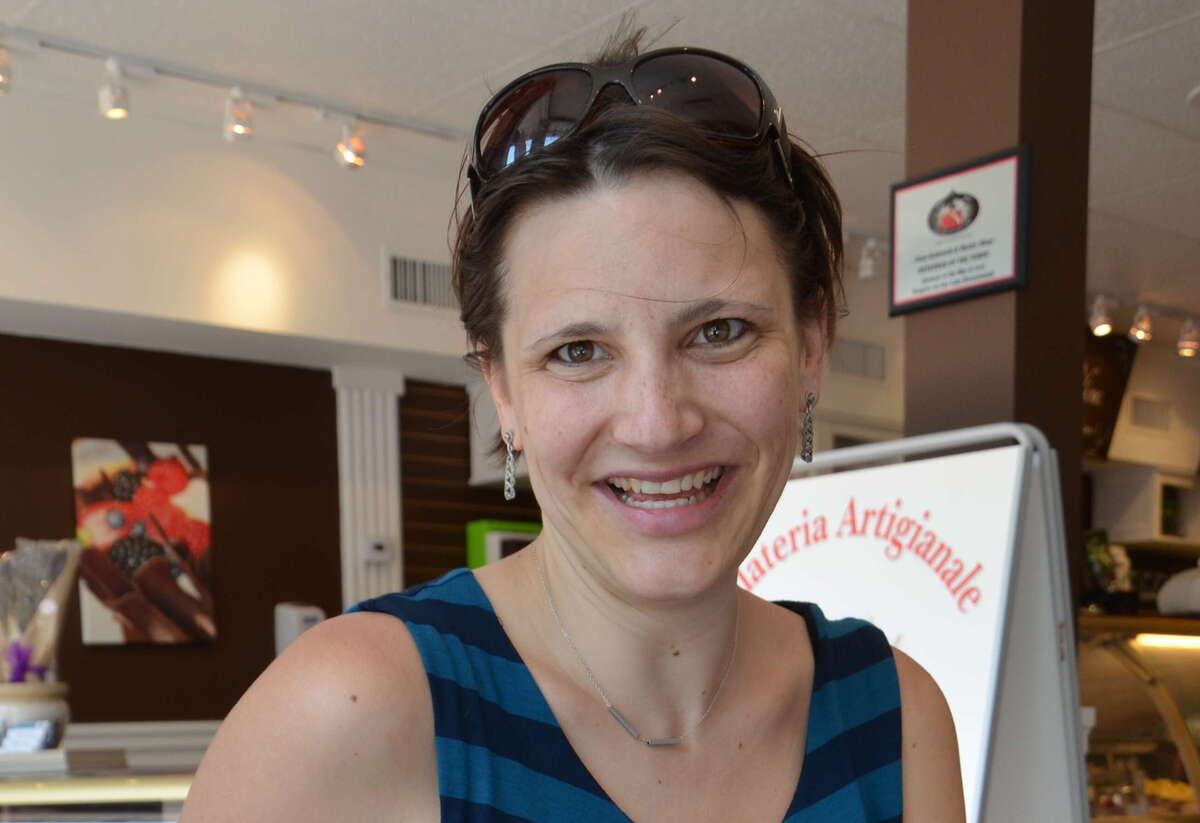 Nadine Cybulski, Medical Writer
Why particularly Canada?
I'm very fortunate to have the Swiss, as well as the Canadian citizenship. That's why I knew Canada very well ever since I was little. During my PhD, I then started to think about the possibility to live and work there at some point. Eventually, it was my partner, who managed to arrange a relocation, since his employer also has an office in Montreal.
So you just moved there without a job or other fixed plans?
Yes. Of course, it was risky without knowing what will happen, but I was always confident that I'd find a job. At least I didn't need to bother about a work permit. Without a job it's a long process to get it, and without the work permit it's very difficult to find a job.
How difficult was it to find a job in Canada coming fresh from your PhD?
I actually didn't move to Canada right after my PhD, but instead worked for nearly a year at Straumann in Basel. I really liked my position there, so it wasn't easy for me to let it go after such a short time. However, I was very fortunate to get the possibility to continue working for Straumann as a freelancer for the first few months after our move. So, I didn't need to find a new position immediately. Once I started to look more seriously for job offers, it went quite fast. In the beginning, I wasn't planning on working in medical communications. But when I didn't get any answers to my applications after the first few weeks, I very soon extended my search options. Very shortly afterwards I received a job offer from A.D.A.M., a medical communications agency, and accepted.
Now you are a Managing Editor at A.D.A.M.. What does this job entail?
A.D.A.M. mainly develops online training programs for pharmaceutical companies, who use them to train their sales representatives. As a medical writer I have to do the entire literature research, and write a manuscript based on the topics provided. Once the client approves the content, our production team develops the final product, which addresses both the visual as well as the auditory learners. As a Managing Editor I am now responsible for several projects at the same time, and ensure that any medical content is accurately reported and adjusted to the client's needs.
What has the Biozentrum given you to take along in life?
My PhD work at the Biozentrum was a very intense time, which allowed me to develop on both a personal as well as a professional level. In the meantime, I like thinking back to those times, even though it was not always easy! I regularly visit the Biozentrum website and also follow the newest publications from Mike Hall, my PhD supervisor. Five years of research cannot fail to leave their mark.
Now you find yourself in a medically oriented environment. How difficult was it to learn the ropes and does being a scientist provide you with any advantages for medical writing?
I think every step into industry requires a certain training. A scientific career, even though not necessarily a PhD, is very helpful for the position of a Medical Writer in order to understand and synthesize medical, as well as biological relationships. As a Medical Writer you need to know where to find the relevant literature, and to describe complex topics in a simplified manner depending on the target audience. Literature research using online-databases and writing of publications are an essential part of a PhD thesis, and those two tasks are the main tasks of a Medical Writer.
From the lab bench to an office desk: Do you miss conducting experiments and the freedom of research?
Not really. Since I work on so many different projects, I also continuously acquire a better medical know-how. Although I always really liked doing experiments and research, I was lacking the passion to continue. However, now during my work, it does warm my heart when I need to read a text about mTOR.
You participated in the program "Women into Industry" (WIN) at the University of Basel. This offered you insights into the world of pharmaceutical industry. Did WIN influence your decision to leave the university?
I was already thinking of moving into industry before participating in the mentoring program. However, WIN definitely helped to gain a better overview of all the different career possibilities one has as a PhD graduate.
For about three years, you are living in Montreal. How well have you settled in and how easy was it to get to know the locals?
In the meantime, I adjusted well to my new surroundings, but I doubt I'll ever get used to the long winters here! However, currently my home is definitely in Montreal. The locals here are very open and friendly, but my circle of friends is mostly composed of other expats.
In comparison to Montreal, with its approximately. 1.5 million inhabitants, Basel is a village. What does this large city offer on top?
Montreal has a lot of cultural attractions and museums, and organizes a lot of activities, especially during the summer. Then, it turns into a Festival town, where you have one festival after the other. And Montreal also has many cultural communities. For example, orthodox Jews and young hipsters both live in the same trendy neighborhood of the city. Or depending on what you feel like having, you'll go eat at the Indian, Italian, Chinese, or Portuguese neighborhood. Of course, you'll find French kitchen all over the city. The culinary diversity of Montreal is something I most likely can endlessly explore! But in the end Montreal isn't such a big city, and during the summer I can mostly reach everything by bike. Something I used to do in Basel the entire year, and something I still appreciate!
Back to Switzerland: How do you keep contact with your homeland and do you sometimes think about returning?
Every year during Christmas time, I go back home to see my family and closest friends. It's not always easy to be so far away, but I guess that's part of the contract, when you move abroad. But thanks to the internet I'm regularly in contact with my family, and also up-to-date with the latest Swiss news. Once in a while I do think about returning, not necessarily to Switzerland, but at least to Europe.

Curriculum
Nadine Cybulski completed her studies in biochemistry and molecular biology with a Master's degree at the ETH Zurich. From 2005 till 2009 she conducted her doctoral work in Michael N. Hall's research group at the Biozentrum, investigating the effect of the protein mTOR (mammalian Target of Rapamycin) on energy metabolism. After one year of postdoctoral studies in the same group, she took on a position in the dental implant company Straumann in Basel, firstly, as Clinical Affairs Associate and after moving to Montreal, Canada, as a freelance medical writer. Since 2011, she is employed by the Canadian communications agency A.D.A.M., where she creates the concepts and writes the medical content for educational software that is specifically designed for pharmaceutical companies.