---
Main Content
Genomics Facility Basel User Lab
The Genomics Facility Basel User Lab (GFB UL) is an academic facility that provides access to deep-sequencing and microarray technologies and contributes to the identification of novel molecular pathways.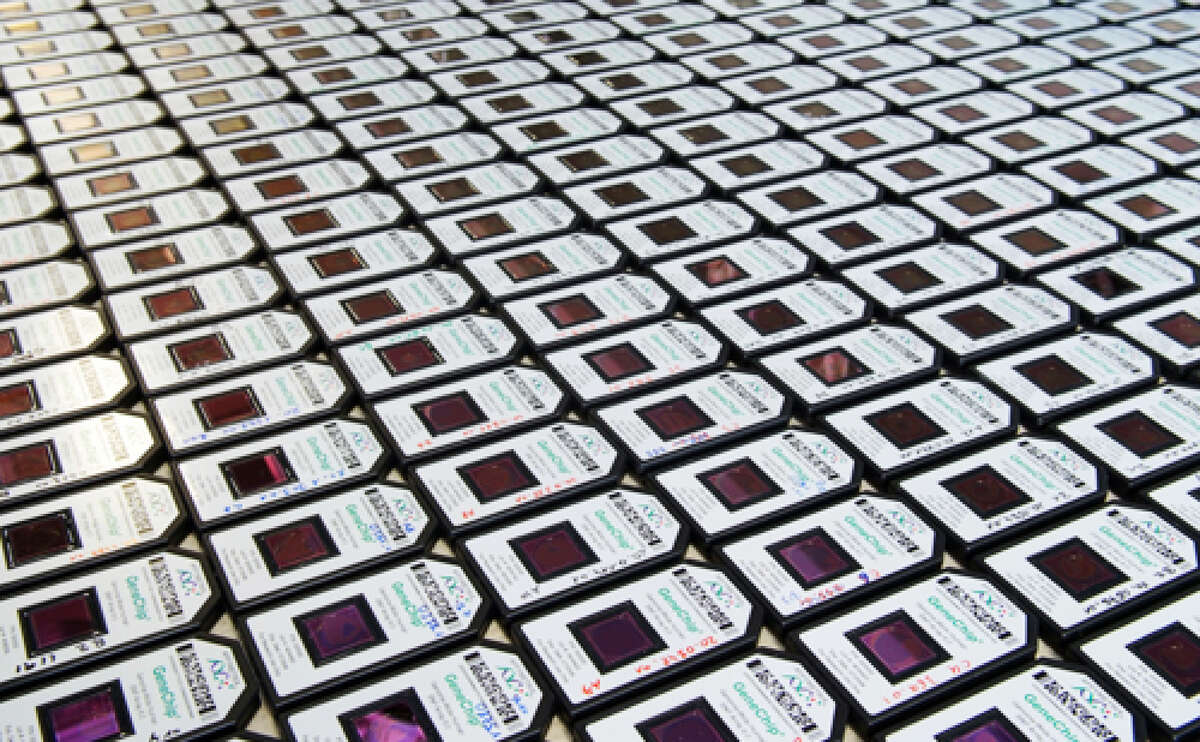 Microarrays for the analysis of the human genome processed at the GFB UL
→ For further details please visit the GFB UL website.

Until recently, researchers were able to study only single or just few genes related to a particular biological question. Novel genome-wide methods now allow for studying all genes of an organism. These technologies pave the way towards new discoveries related to the regulation and function of genes. The GFB UL provides researchers a fully functional platform to use such technologies for their projects.
RNA: a key molecule mirroring gene function
The GFB UL provides guidance to the research community for various projects related to DNA and RNA applications. Specifically, the study of RNA, a key molecule mirroring gene function, represents one of the current research foci within the GFB UL. Indeed, the regulation of RNA molecules is key to understanding the way cells function or dysfunction. The strength of recent technologies is to provide a simultaneous assessment for all genes: the entire populations of mRNA, non-coding RNA or microRNA are quantified. Thus, we cover all aspects of gene expression profiling from the experimental design to basic data analysis.
More than a classical Core Facility
For many years, the GFB UL has been helping researchers to perform genome-wide studies. We serve the University of Basel, in particular the Department of Biomedicine and the Biozentrum. Experiments are designed and executed in an interactive way, i.e. both the specific research team and the GFB UL staff are involved. The facility charges solely reagent costs. We work in close collaboration with the D-BSSE in Basel, which has ample expertise related to deep sequencing.
News: Link Discovered between Immune System, Brain Structure and Memory