Internships for High School Students
Are you interested in pursuing a career in a laboratory, in studying at the Biozentrum or would you like to do your "Maturarbeit" or a project in molecular biology? The Biozentrum offers high school students various internship opportunities.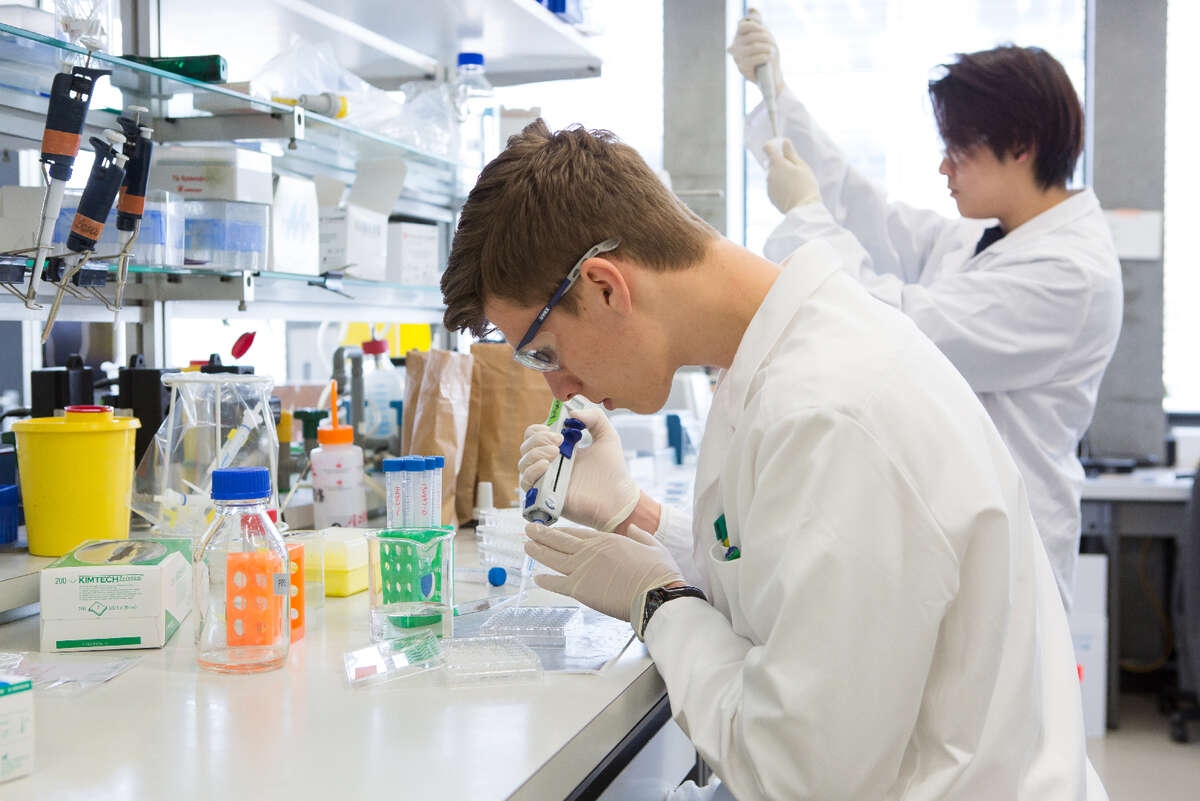 Would you like to have an insight into laboratory work for one day or do you want to do your "Maturarbeit" at the Biozentrum? We offer the following short internship opportunities:
Lab introduction day - 1 day
Work experience placement - 1 to 2 weeks
We offer about 15 work experience placements per year. For the year 2023, they have all been allocated already. Good English skills are a prerequisite, as the scientists at the Biozentrum come from 45 different countries and English is the language spoken in many laboratories.
Please send your application for an internship to the Human Resources Department: hr-biozentrumunibasch. Your application should include the following documents:
Letter of motivation
Completed application form including details of the goals and the requested dates for the visit
Information indicating in which of the following five research area you are interested in doing your internship: