---
Main Content
To share your scientific images taken at the IMCF in this gallery, please send your images to Alexia with a short description.
The images contained within this gallery remain the copyright of the Biozentrum. Please contact us for permission before using any image. These images have all been taken by the members and users of the IMCF.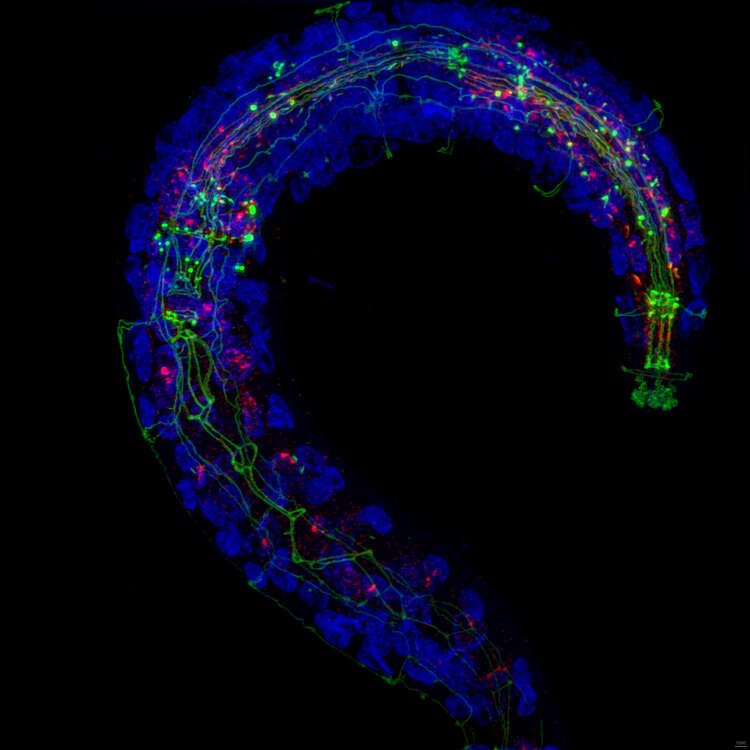 C. elegans larvae stained with Hoechst (DNA, blue), AJM-1::GFP (Apical Junction Molecule-1, epithelial cell-cell junction, green) and ajm-1-atto 647 (Apical Junction molecule-1, smFISH, red)

Sample by Poulomi Ray (Mango lab), acquired by Alexia Ferrand and Max Gorelashvili on a Zeiss Elyra 7 Lattice SIM, 63x Oil.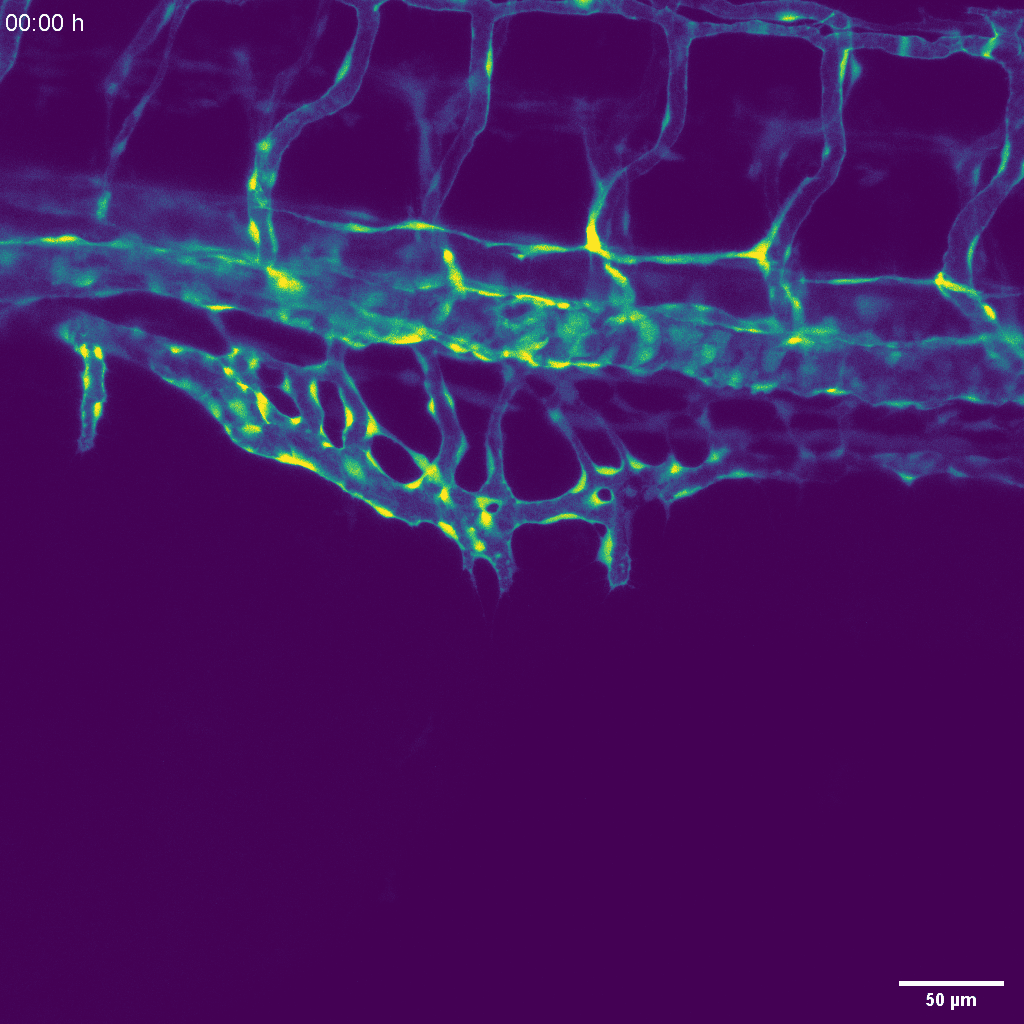 Video of developing blood vessels in a zebrafish embryo. Endothelial cells are the building components of the blood vessels and the ìlarge branched structureî is a subset of blood vessels (endothelial cell bodies) while the "crawling structuresî are the nuclei of these endothelial cells. With the confocal we can image individual cells and follow their behaviour within a developing tissue - single cell analysis on a tissue level. Maria Kotini, (Affolter lab), Zeiss LSM880, 25x Oil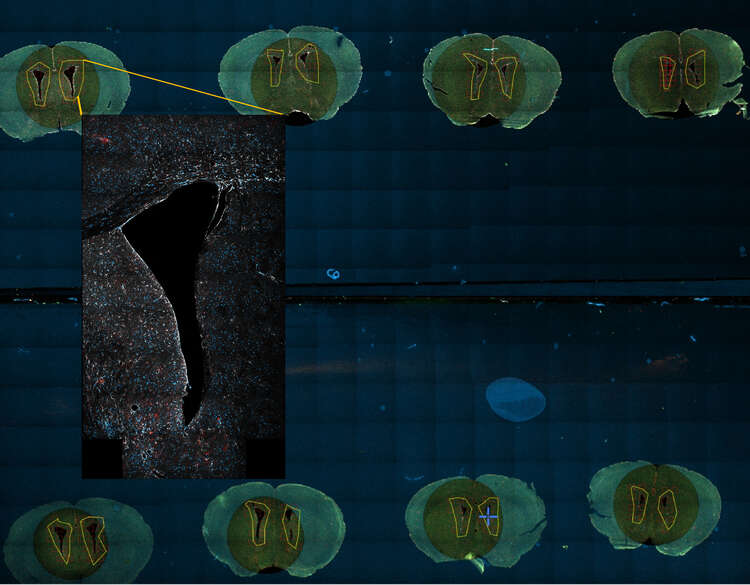 Overview tile scan and high resolution tile scan of the subventricular stem cell zone (SVZ) in a gfap-CreERT2;Tomato transgenic mouse brain (parenchymal astrocytes, neural stem cells and their progeny, in red) stained with DAPI (DNA, blue) and GFAP (astrocytes, white). Fabrizio Favaloro (Doetsch lab), acquired by Alexia Ferrand on a Zeiss LSM800, with a 5x (fast overview tile scan) and a 40x Oil (high-resolution tile scan).